Red workbook, p14
26 Mar 2014
Source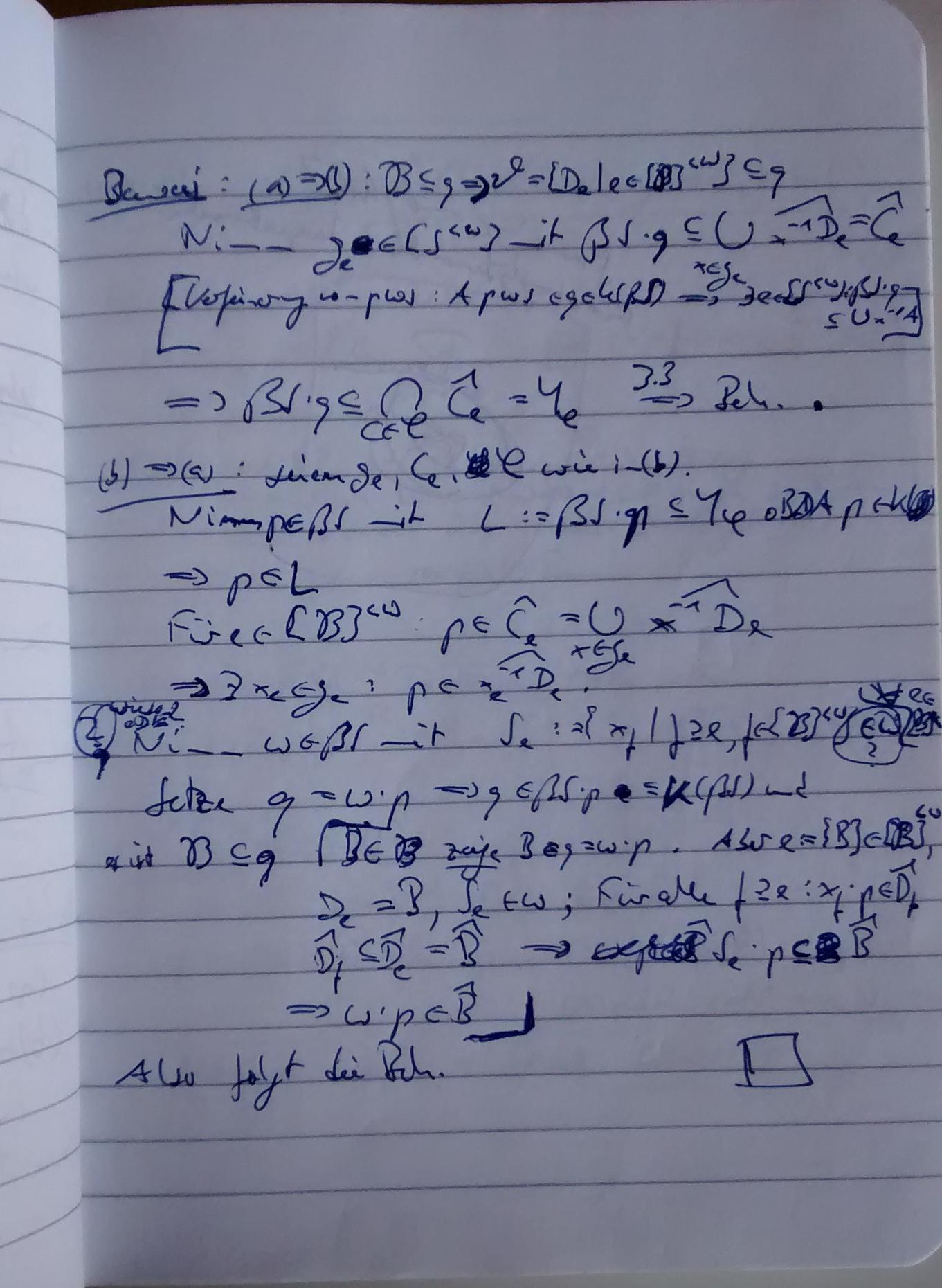 Transcript
Beweis: (a) => (b):
(b) => (a): seien wie in (b).
((?) wieso eDe?) Nimm mit
Setze und
es ist [ zeige: . Aber
Also folgt die Behauptung.□
partial Translation
Proof:
(a) => (b):
(b) => (a): let as in (b).

Then take mit ; without loss .
.
For
.
Take with
Now define and
since

[ show: . But
; For all
]

The claim follows.
Notes
This page contains the proof of Theorem 3.4 of the previous part (I guess I should've included that yesterday). I can't really make much of it. It's the dull of writing up a new notion. But if you look closer, you might stumble over a few details (as I did when I took these notes). Writing this up just now I find the choice of quite striking.